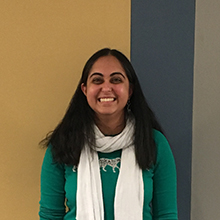 Anu Asnaani, Ph.D., Principal Investigator
---
Anu Asnaani, Ph.D., is a licensed Clinical Psychologist who currently is the Principal Investigator of the Treatment Mechanisms, Community Empowerment, and Technology Innovations (TCT) laboratory and an Assistant Professor in the Department of Psychology at the University of Utah in Salt Lake City, UT, USA. She was previously an Assistant Professor at University of Pennsylvania from 2013-2018 and Associate Director of the Center for Treatment and Study of Anxiety from 2017-2018, which is a world-renowned research powerhouse for PTSD, OCD, and anxiety disorders. She completed her Ph.D. in Clinical Psychology from Boston University from 2007-2013, and her clinical internship from the Brown Alpert Medical School from 2012-2013. Her research focuses on understanding the underlying mechanisms to improve treatments for fear-based disorders such as anxiety disorders, post-traumatic stress disorder, and obsessive-compulsive disorder in diverse local and global community settings.
Dr. Asnaani is particularly interested in expanding our understanding about how basic emotion processes (such as how we regulate strong emotions in the face of stressful life events) can be targeted to reduce negative impacts on mental health, and how we can do this for a greater diversity of individuals from a range of backgrounds and countries. To date, Dr. Asnaani has published over 50 peer-reviewed articles and book chapters on this area. Clinically, Dr. Asnaani has provided therapy to several hundred patients using cognitive behavioral therapy over the past decade, and has been the primary supervisor for over 25 therapists whom she has trained to treat a variety of mental health issues including anxiety/mood disorders, PTSD, substance use disorders, and personality disorders. Dr. Asnaani has also been invited to deliver over 15 workshops and trainings for hundreds of mental health professionals such as lay counselors, social workers, advocates, and first responders, typically in the areas of recognizing and treating mental health dysfunction for providers in high schools/colleges, prison systems, community mental health programs, primary care settings, and graduate programs in clinical psychology both in the U.S. and elsewhere (e.g., Sweden, Japan).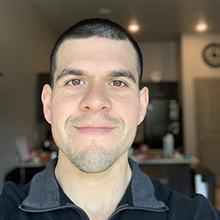 Manny Gutierrez Chavez – Graduate Student
---
I'm Manny! Originally from San Diego, California, I graduated from the University of California, San Diego, with a Bachelor's degree in Psychology with an emphasis in Clinical Psychology. While at UCSD, I developed a strong interest in the interactions between ethnicity, mental, and physical health. I'm excited to explore these relationships with the TCT lab!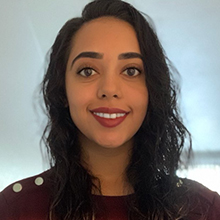 Kiran Kaur – Graduate Student
---
Hi! I'm Kiran, a first-year clinical psychology graduate student under the mentorship of Dr. Asnaani. I identify as a Punjabi American, and I'm from Los Angeles. I love coffee, chocolate, and sleeping. I received my Bachelor of Science in psychology at the University of California, San Diego, and my Master of Science in clinical psychology at California State University, Fullerton. I am passionate about studying the intersectionality between race/culture, emotion regulation, and psychopathology. Additionally, I am interested in research on minorities and psychopathology, their perceptions of the etiology of mental illnesses, and their attitudes toward seeking help.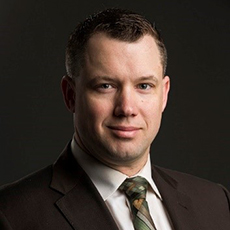 Kent Hinkson – Graduate Student
---
Kent is a former Non-Commissioned Officer of the United States Marine Corps focused on understanding and treating those who struggle with the effects of trauma. His research interests include screening for those at risk of suicide in primary care, understanding the mechanisms of PTSD treatment, the use of service animals in mental health interventions, and the impact of mental health on academic performance. He currently divides his time between research, suicide intervention training and dissemination, and clinical work with those suffering from the effects of trauma.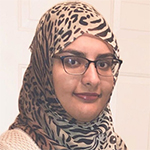 Ifrah Majeed – Research Coordinator
---
I'm from Austin, Texas, but also have roots in a multitude of other places as well! I've had a love for psychology for as long as I can remember, and earned my Bachelors in Psychology at University of Pennsylvania in 2019. I'm fortunate to be doing something I love as a part of this lab, and look forward to continuing my journey into the field of clinical psychology.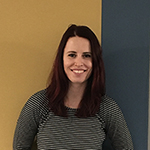 Ally Askew - Research Assistant
---
I'm from Annapolis, Maryland and one thing I love about Psychology is the chance to understand complex behaviors.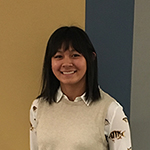 Angela Pham – Research Assistant
---
I'm from West Valley City, UT and one thing I love about psychology research is that it allows be to connect with other people and better understand diverse experiences and how that can impact a person.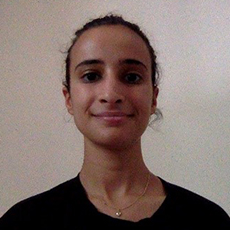 Jasmine Moretz – Research Assistant
---
I'm from Oakland, CA. I wanted to join undergraduate research to help solidify my choice of a degree program and career interests. In addition, I want to learn the transferable skills that come with research such as teamwork and the process of gathering research.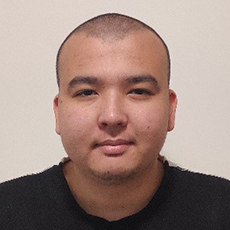 Sami Soufi - Research Assistant
---
I'm from Georgia. My interest in psychology was very present already once attending University. I looked for opportunities to further my knowledge and gain experience in research. I found Dr. Asnaani and the research she was conducting with students and I was immediately hooked. I've found a deep appreciation for the work psychology researchers do and I'm glad to be a part of it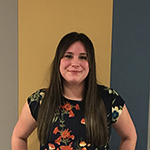 Tracey Tacana – Research Assistant
---
I'm from Santa Ana, Bolivia. I find Psychology research very exciting, specially, the data analysis process! I enjoy trying to understand mechanisms by which psychopathology manifests itself among diverse populations, and finding solutions to better serve those populations.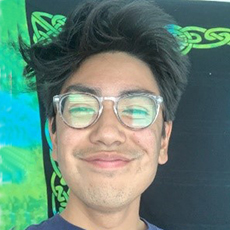 Will Tanguy – Research Assistant
---
I am from Boise, Idaho. For as long as I can remember, I have known I wanted to go into the mental health field. I joined a lab my freshmen year studying juvenile justice youth and quickly found a strong interest in studying childhood trauma and its impacts on the human lifespan. I love the field of Psychology and the idea of contributing the rapidly growing body of knowledge surrounding human behavior excites me more and more every day.
Rachel Cole (2019-2020)

Hongku Lee

(2019-2020)
Kaitlin Curtis (2019-2020)